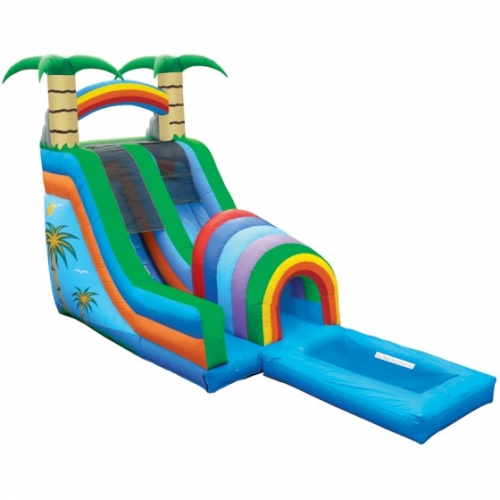 Funnel Tunnel Water Slide with Pool
18' Water Slide with Pool. Exciting single lane action water slide with pool option!

In

flatables need electricity to run.

If your event is located in a park, a parking lot or in an open field, you will need electricity.
Generators are available to rent, they are not automatically included in the rental.
If a water slide is reserved, an onsite water source is required. The customer is responsible for the hose to connect to the water slide.
All inflatables require a $50.00 deposit at time of reservation.
Water slides are delivery and set up ONLY
Additional fees for delivery and setup
Call for details